Buffalo got 6 feet snow, but we only 6-12 inches. The death toll has climbed to 13 and all the schools are still closed. Most of our grocery stores get their deliveries from Buffalo or Rochester, that means that right now they are not getting anything. Peter tried to do grocery shopping, but the shelves were quite empty. When walking to class this morning, I took these pictures.
Buffalo hat 1,80 m Schnee bekommen, aber wir nur 15 bis 30 cm. Inzwischen sind 13 Menschen in der Schneekatastrophe gestorben, die Stadt ist lahmgelegt, die Schulen bleiben geschlossen. Unsere Lebensmittelgeschäfte hier im Süden beziehen ihre Waren vor allen Dingen aus Buffalo und Rochester. Als Peter gestern einkaufen wollte, waren die meisten Regale sehr leer. Es gibt nicht viel zu kaufen, Heute morgen, auf meinem Weg zum Deutschseminar, habe ich diese Fotos gemacht.
Our creek
Unser Bach
When you are done with snow games, you might be playing
this saint card game
.
Nach dem Spielen im Schnee kann man gut ein Kartenspiel mit Heiligen hervorholen.
And now two pictures from Buffalo as found on the Weather Channel and
local radio station
. Und hier zwei Fotos aus Buffalo vom Wetteramt und einem
lokalen Radiosender
herausgegeben: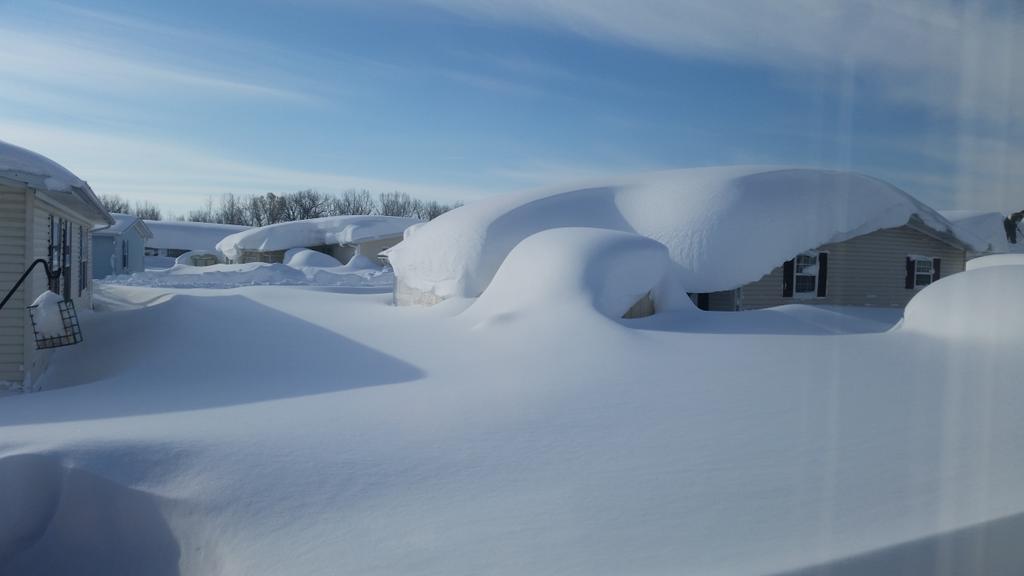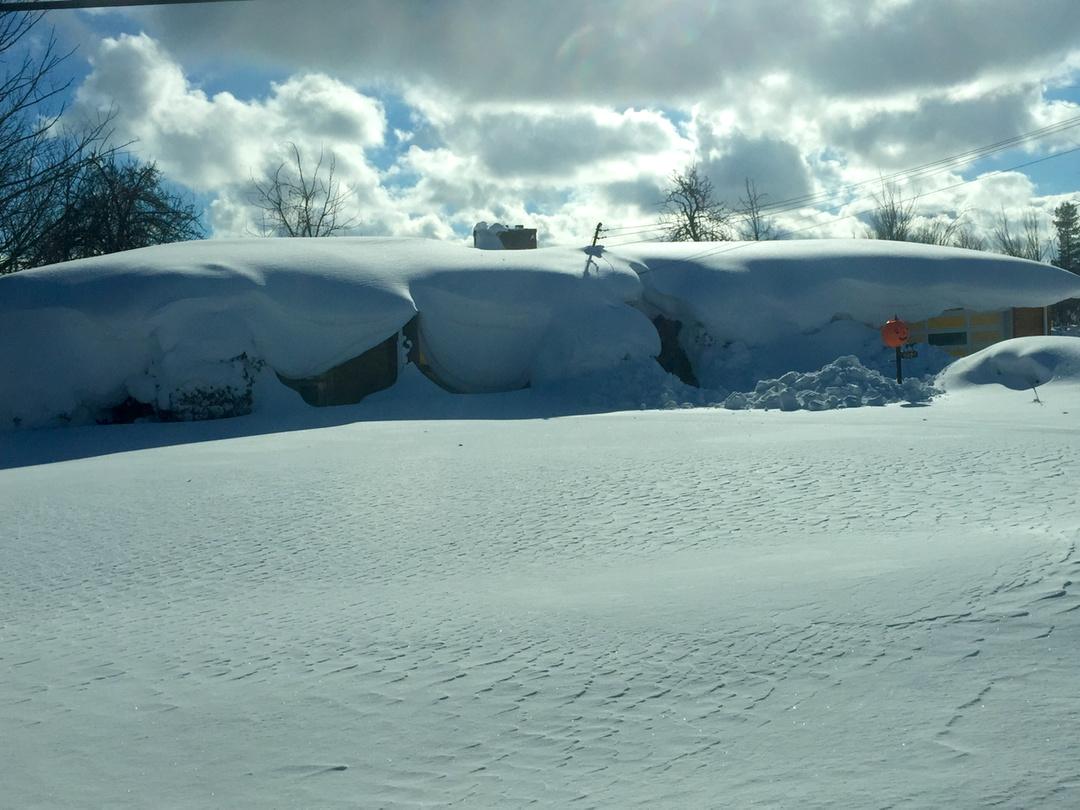 Buried houses
Begrabene Häuser